Washington Penn Receives a "North America Business Partner of the Year" Award from DENSO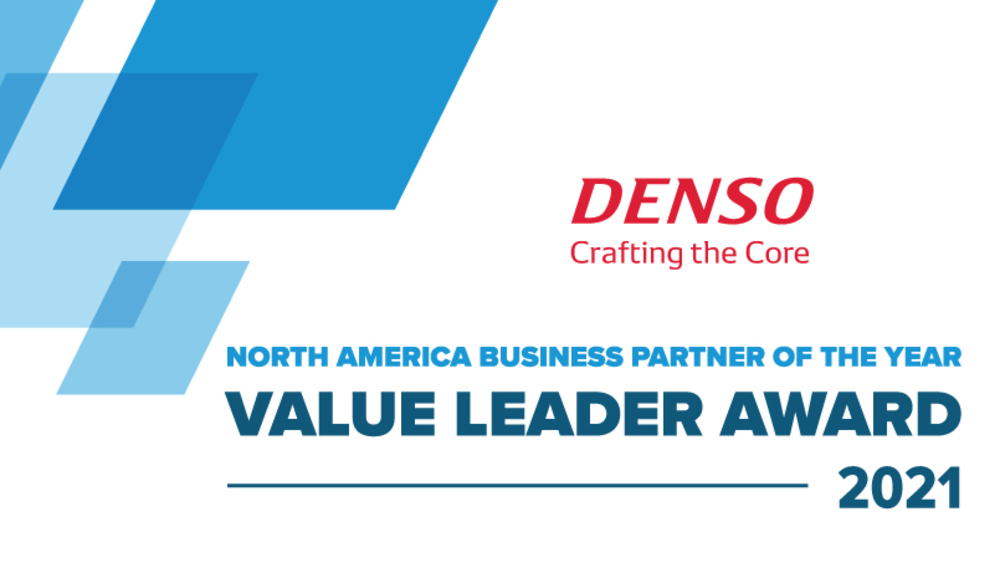 Washington, PA (May 26, 2022) – Washington Penn, a supplier of polypropylene and polyethylene custom compounds was recognized with a 2021 North America Business Partner of the Year Award in the Value Leader category from DENSO, a leading mobility supplier, at the company's annual North America Business Partner Convention on Wednesday, May 25. Held at the Suburban Collection Showplace outside Detroit, DENSO invited more than 150 supplier representatives from across the region to this year's Convention to recognize 15 exceptional business partners.
"Washington Penn is excited and honored to receive the Value Leader award from DENSO. Washington Penn and DENSO have a great partnership together and I can truly say DENSO makes us a stronger company," said Will Torpey, President of Washington Penn. "The last two years have presented unprecedented challenges, and our strong partnership continues to enable the success of both Washington Penn and DENSO."
DENSO's Business Partner of the Year Awards are given to companies that demonstrate outstanding performance, a deep commitment to exceptional quality and are driven to advance mobility. Washington Penn supplies engineered polyolefin compounds to DENSO worldwide.
"Despite the challenges of the previous fiscal year, our supplier partners were with us every step of the way, helping our teams problem solve and deliver for our customers. We thank them," said Mike Winkler, vice president of the North America Purchasing Group at DENSO. "Looking ahead, they'll continue this and also support our pursuit of DENSO's Two Great Causes: Green – achieving carbon neutrality by 2035 – and Peace of Mind – creating a safe and seamless world for all."