Washington Penn Launches New Branding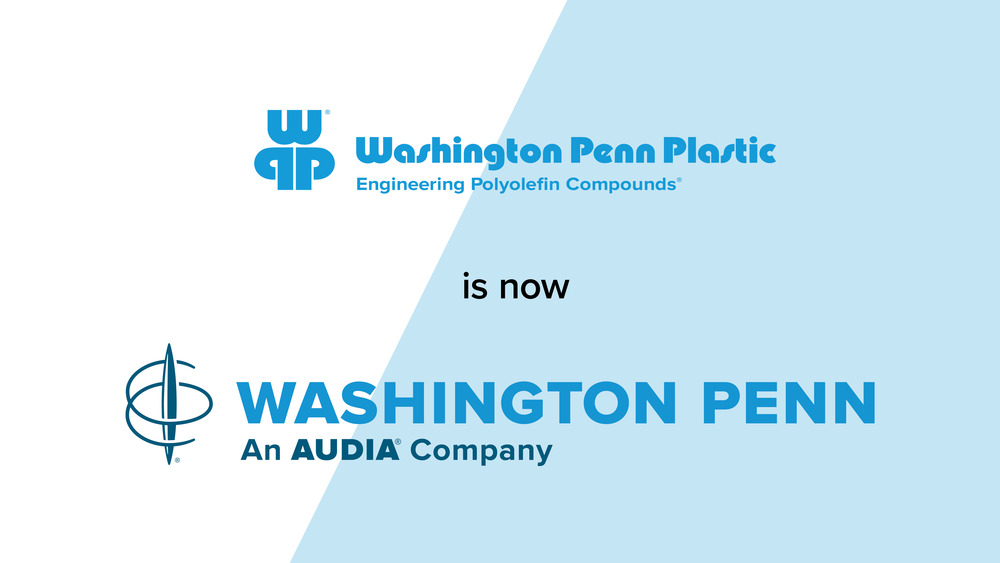 New Brand Look Emphasizes Innovation, Company Culture, and Sustainability
(Washington, PA - October 5, 2020) - Washington Penn along with its Audia sister companies unveiled its latest branding efforts today. The new branding initiative with the launch of new websites continues to reflect our strong commitment to our customers, suppliers, and co-workers while unifying all Audia companies.


About Washington Penn
Washington Penn, An Audia® Company, is a leading manufacturer of high-quality engineered polyolefin compounds with a growing global footprint. As the largest North American polypropylene custom compounder, we offer in-depth experience with world-class customer service. In our 70+ years of operation, we continue to develop innovative, customer-specific formulations and are known for our work in the automotive, appliance, and consumer markets worldwide. With seven manufacturing locations, we are fully equipped to work together with our customers to formulate great. For more information, visit www.washingtonpenn.com.
To learn more about Audia Companies, visit: