We Hire
Military and Veterans
At Washington Penn, our goals are bigger than creating custom compounds. We're doing our part to make the world better by providing our customers and consumers with exceptional products they use every day. This mission starts with our passionate and skilled employees, bringing their valuable skillsets together to shape what's next in any industry. Our success starts with collaborative teams. See why military and veterans choose to work for Washington Penn.
Our Veterans make our team!
We're commited to a simple and effective hiring process. Whether you've just left the military or are taking the next step in your career, Washington Penn hires United States military and veterans to strengthen our talented workforce.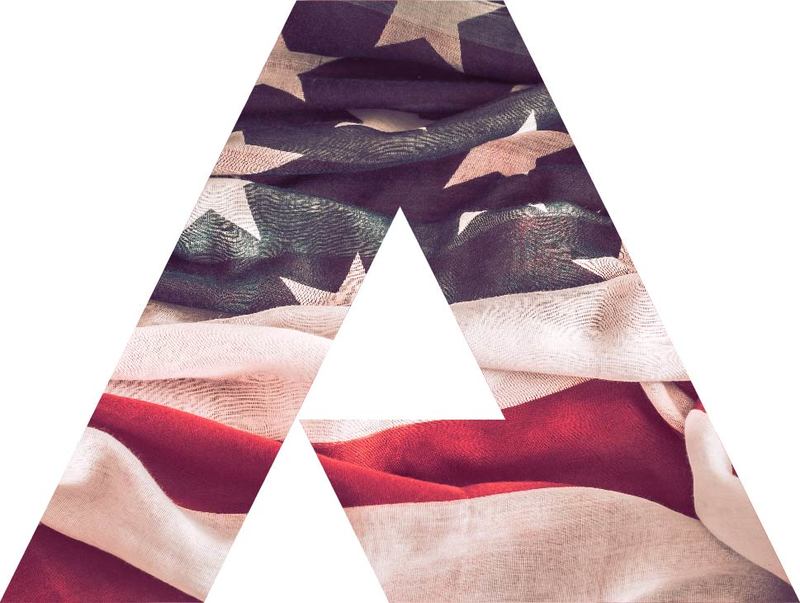 Explore a Career
With Us
Learn more about our available career opportunities from corporate positions to plant postitions
Apply Now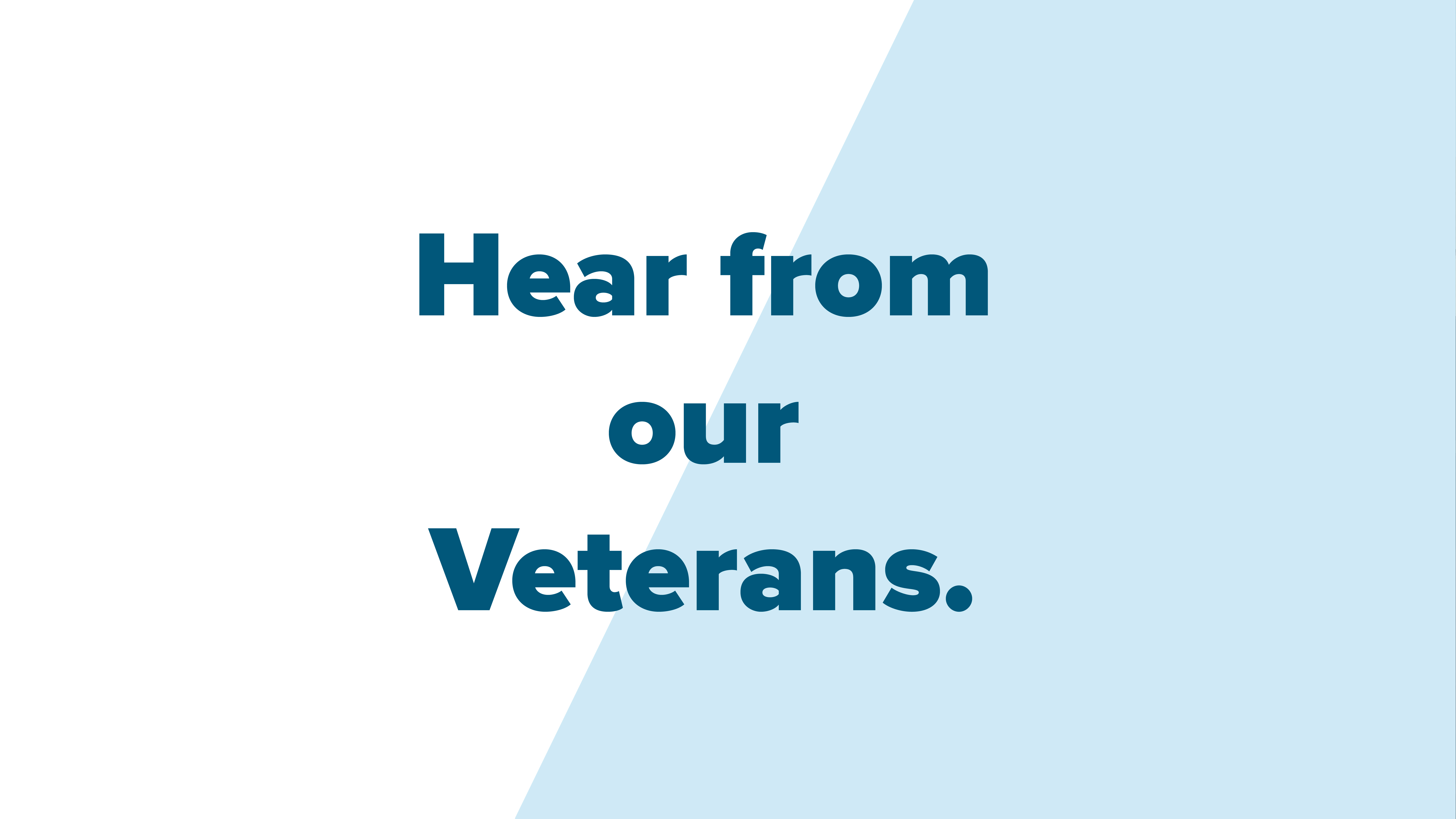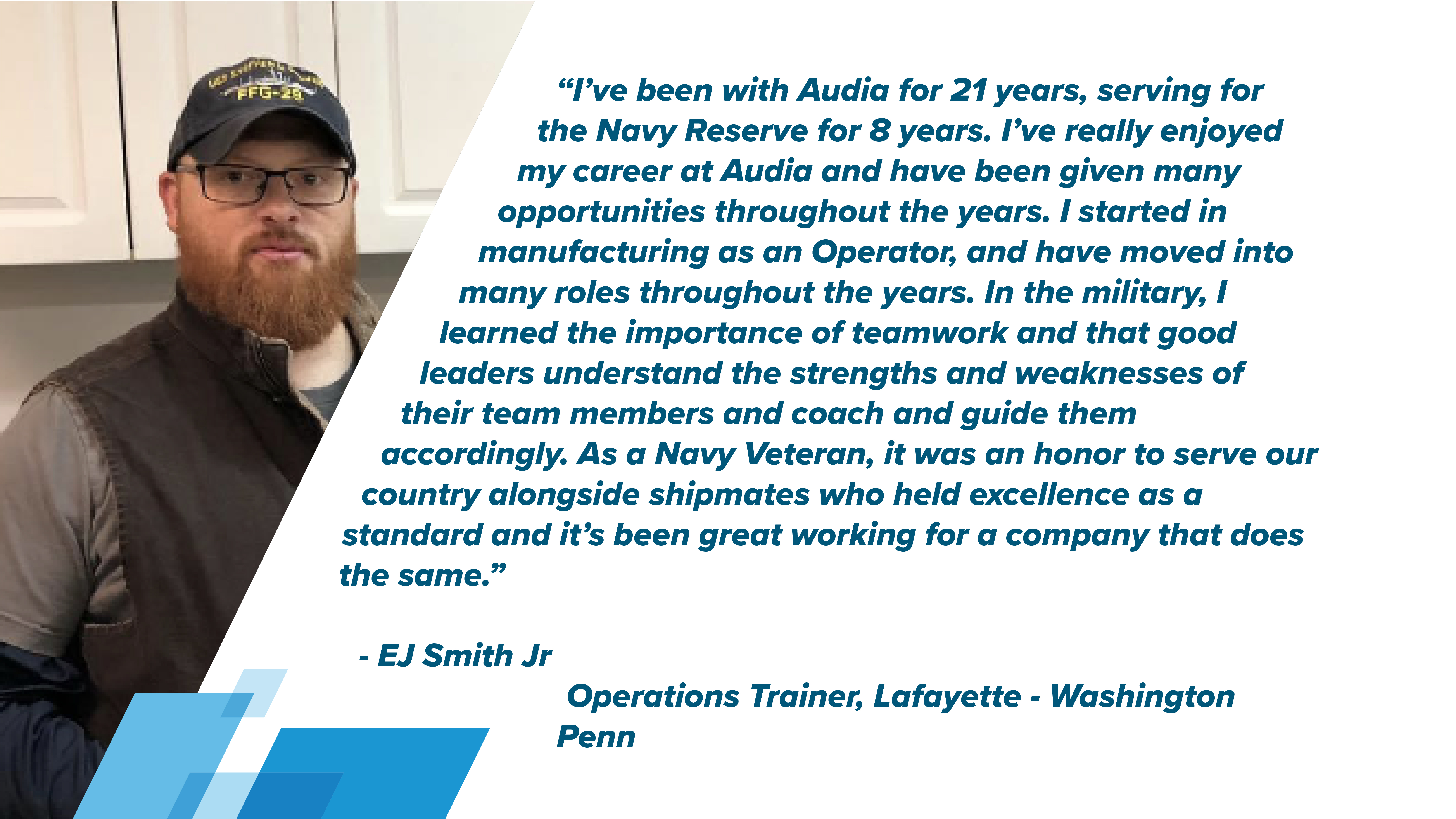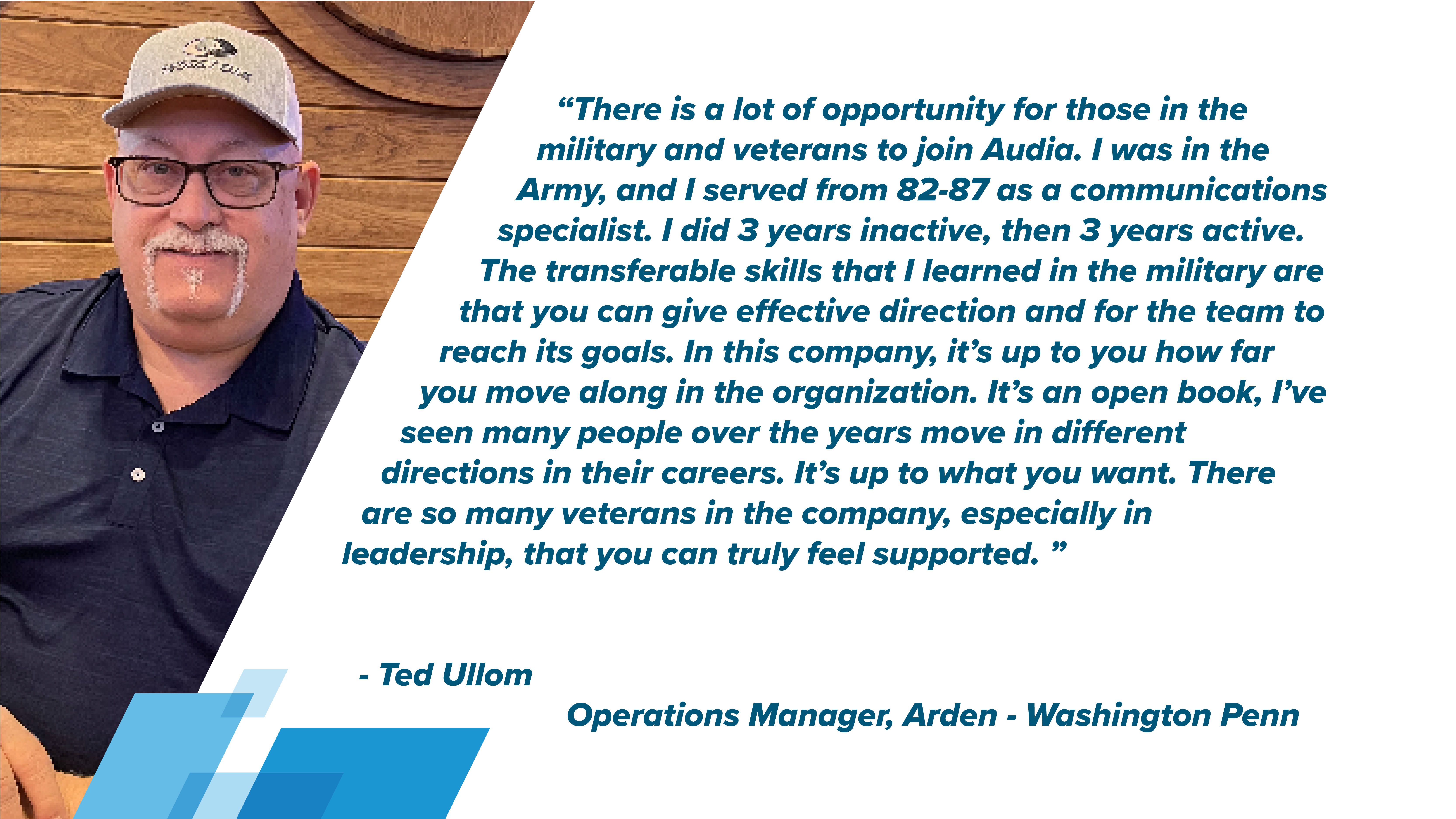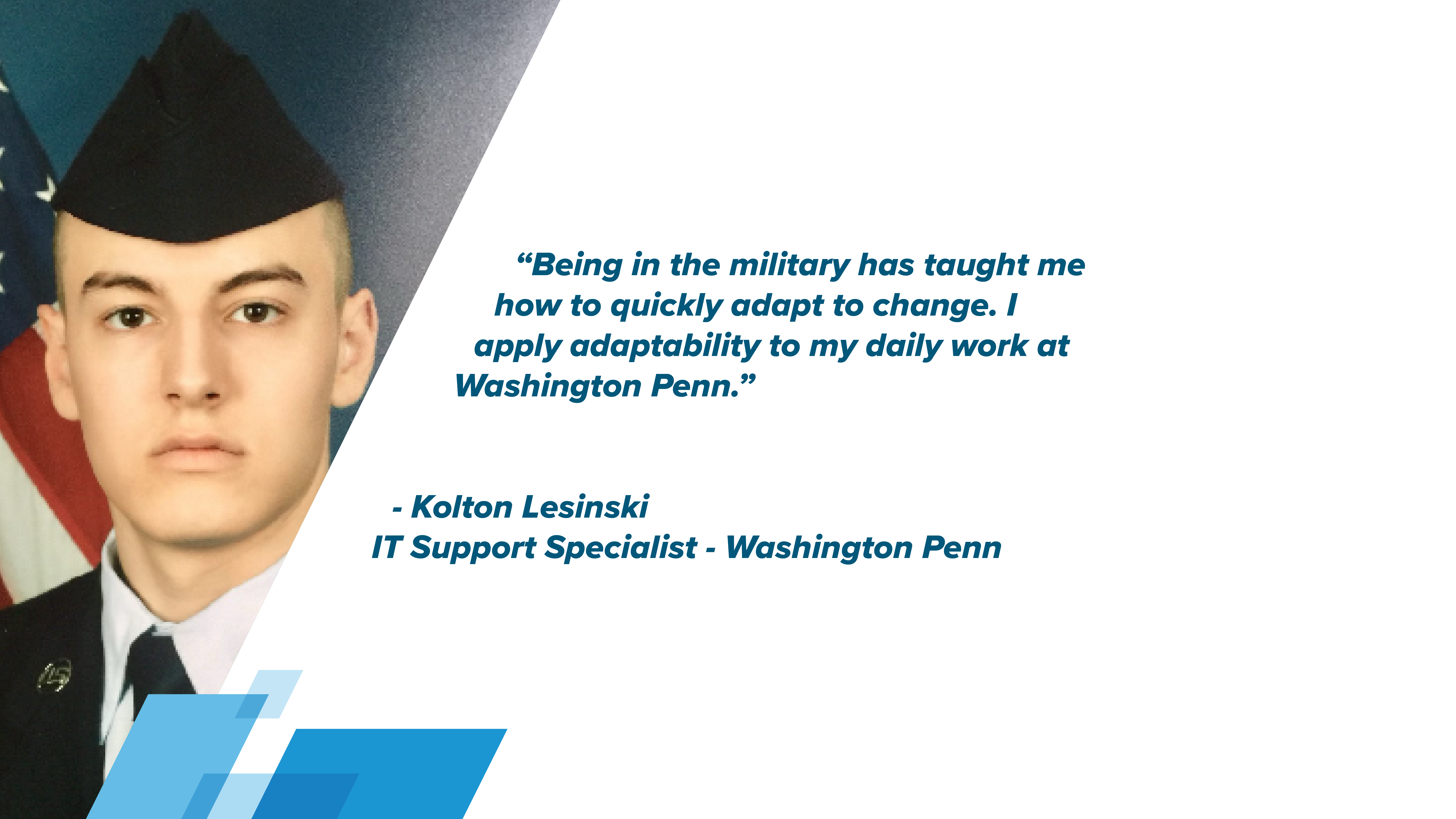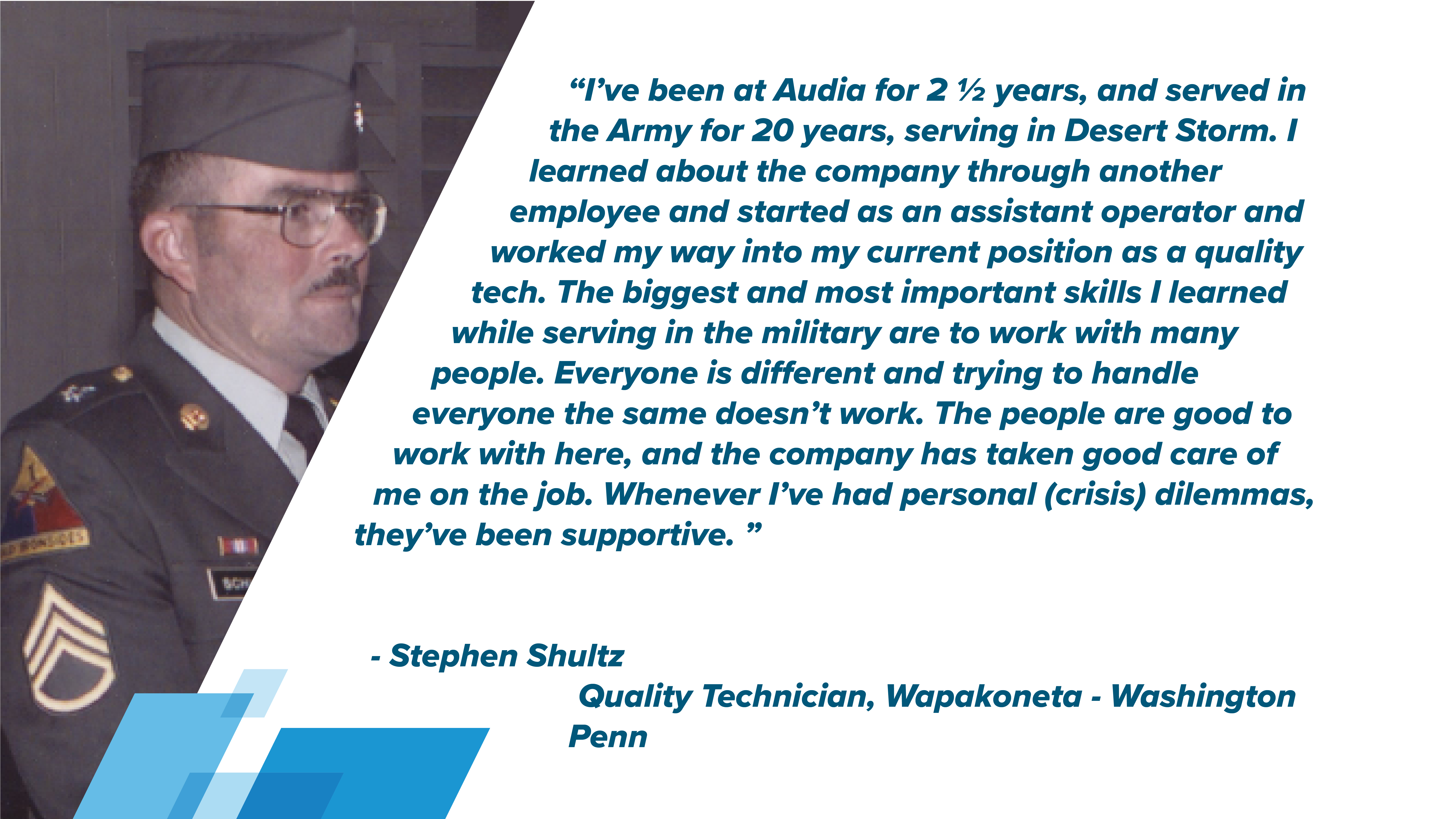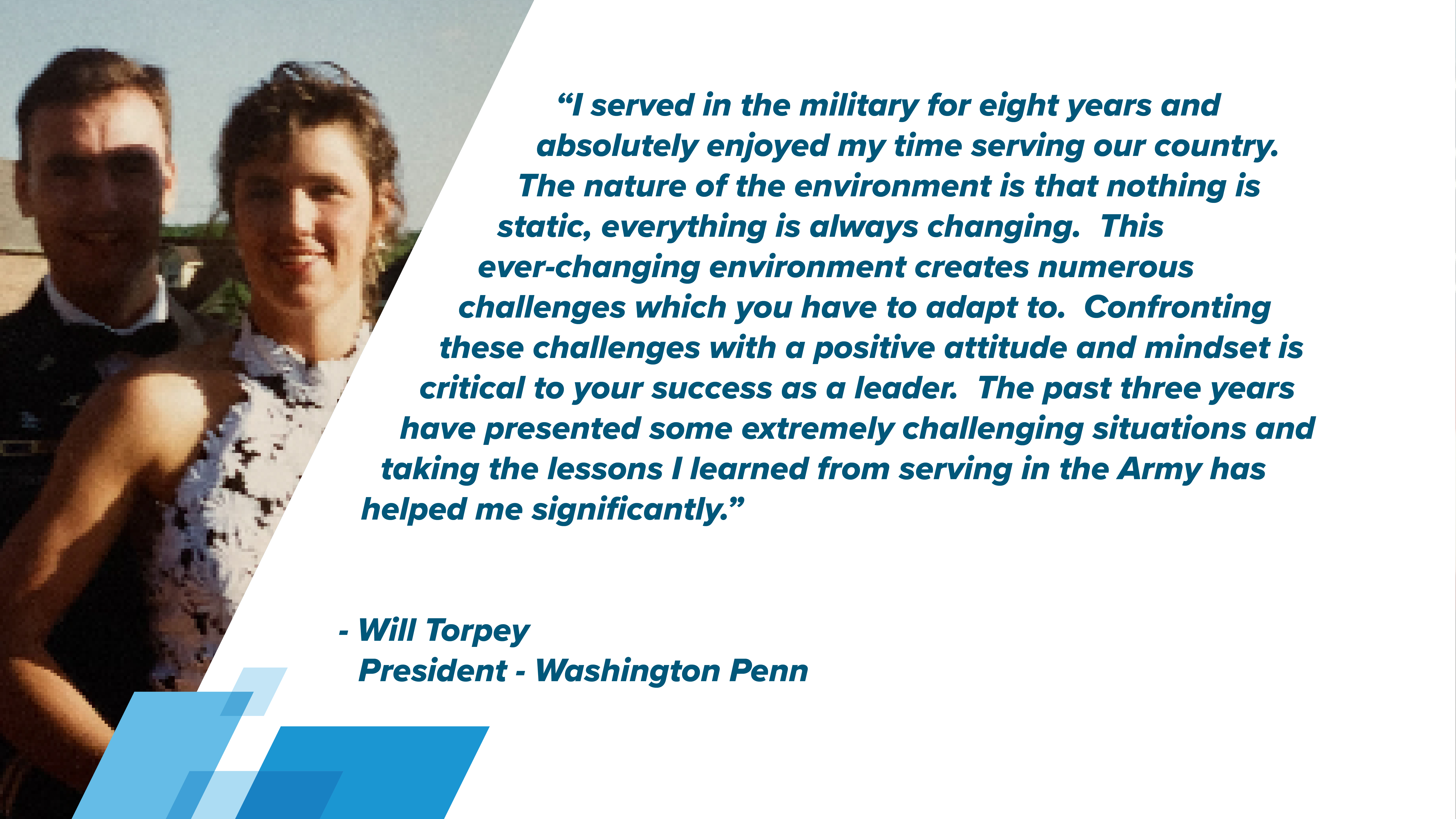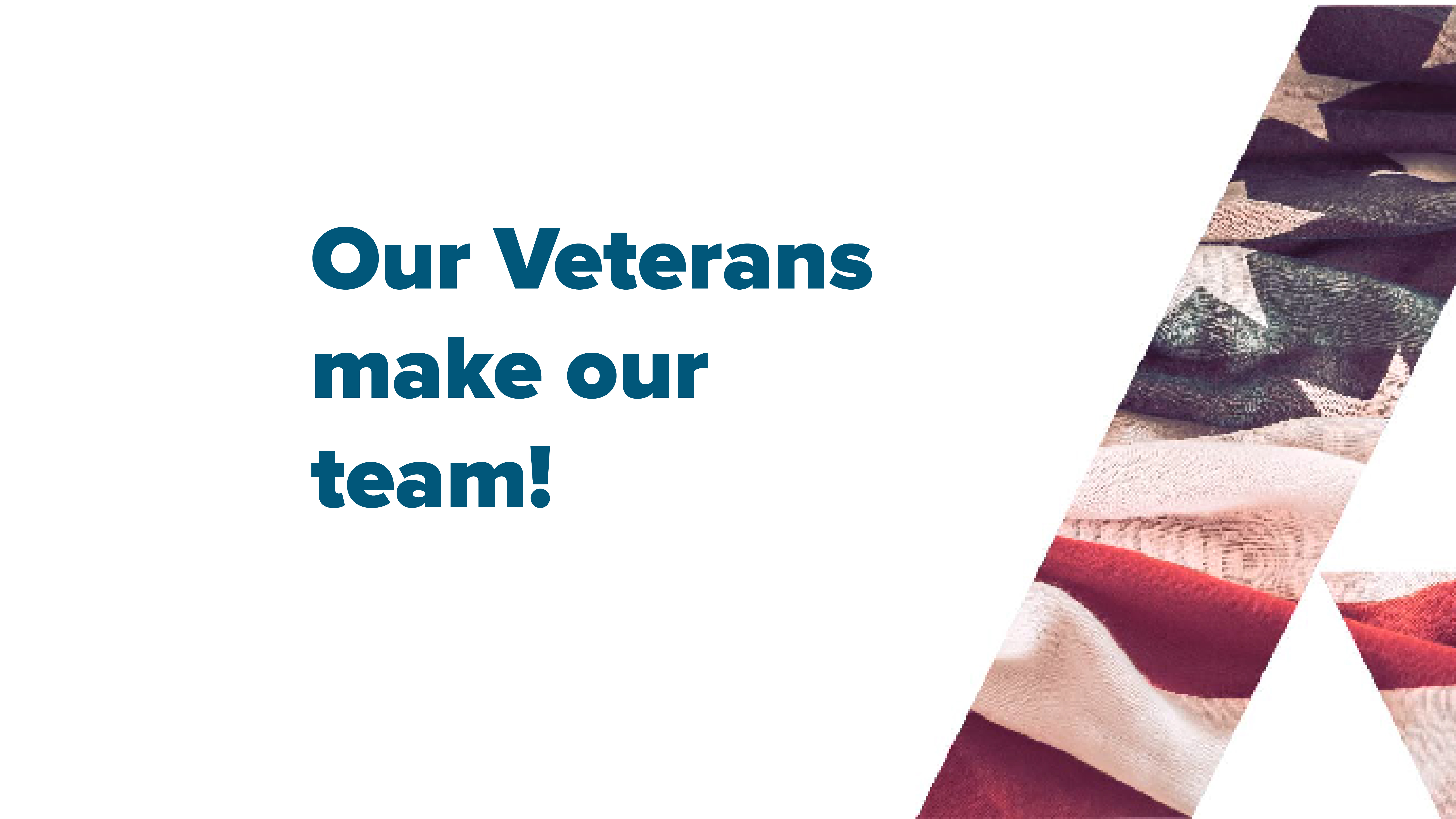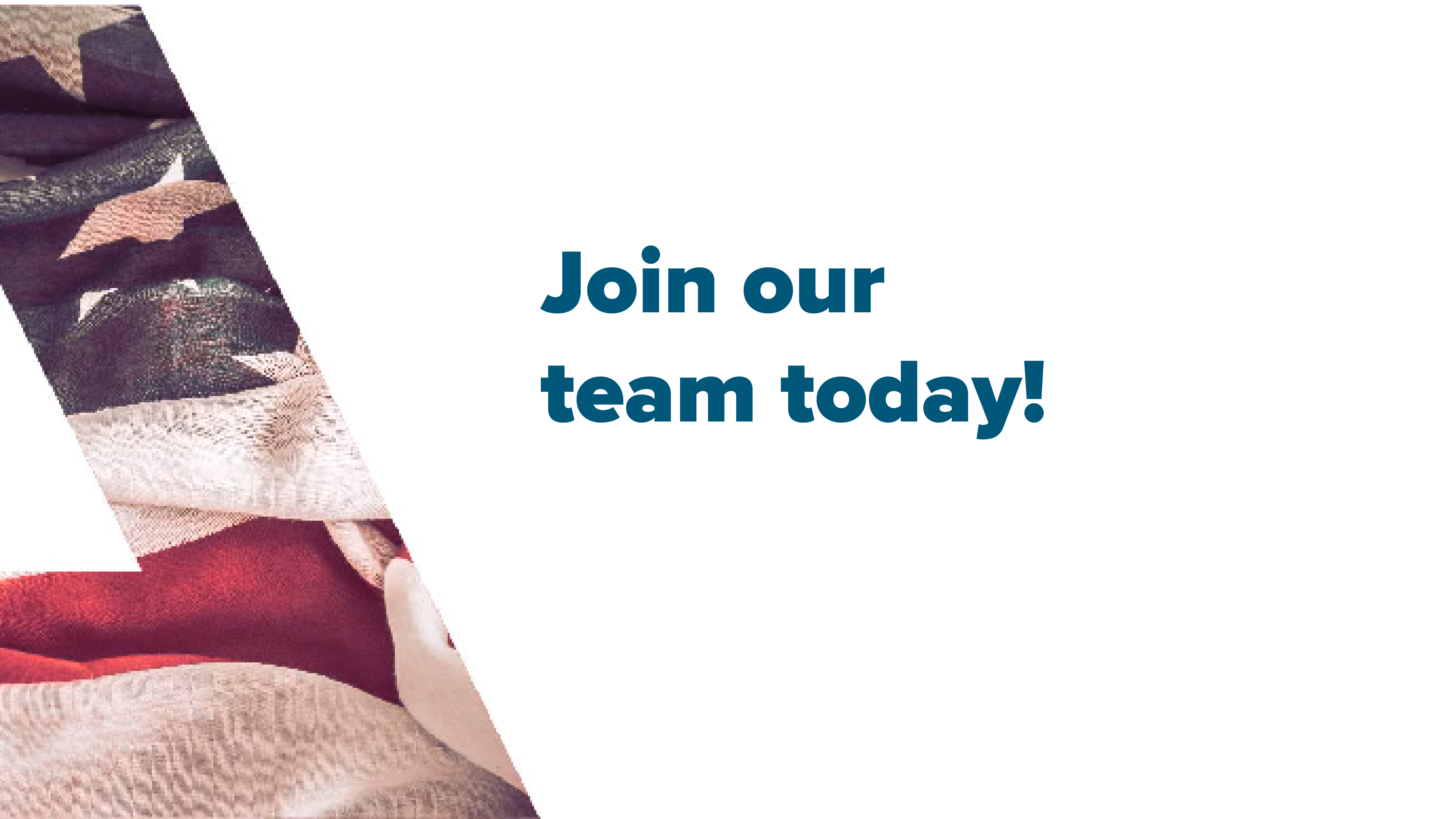 More Audia Veteran Testimonials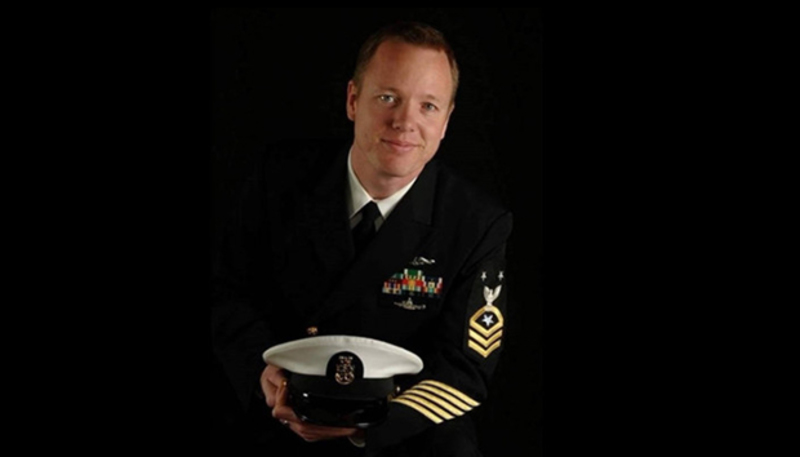 I was fortunate to achieve the highest possible rank in Enlisted service. I am absolutely confident that I could not have done this had I been employed with any number of other civilian companies. I thank Audia for their support of my military career, their support for my family while I was deployed, and for their support of all other Veterans that they employ.
Read Here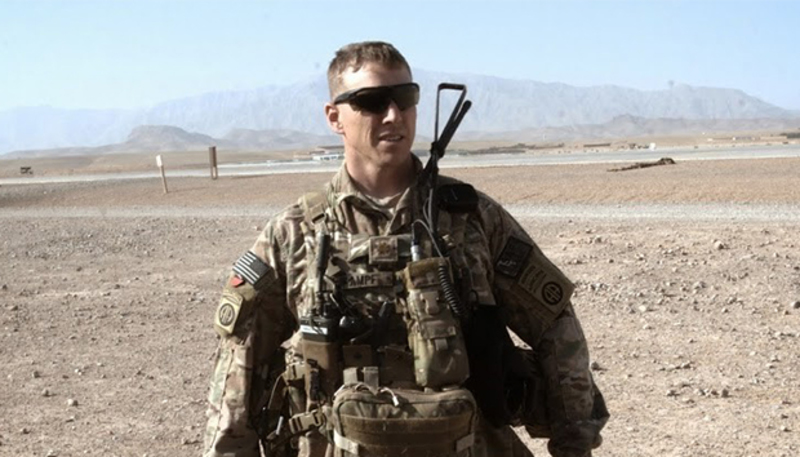 In the military, you are given a mission to execute within a set of parameters and timelines. At Audia, it is no different, whether on the production floor during a shift, working through a quality challenge, or closing business at a customer; the same principles exist. Yes, it is a completely different organization and environment, but the atmosphere, daily challenges, problem-solving, and team interactions are the same.
Read Here