Our Impact for National Recycling Day 2023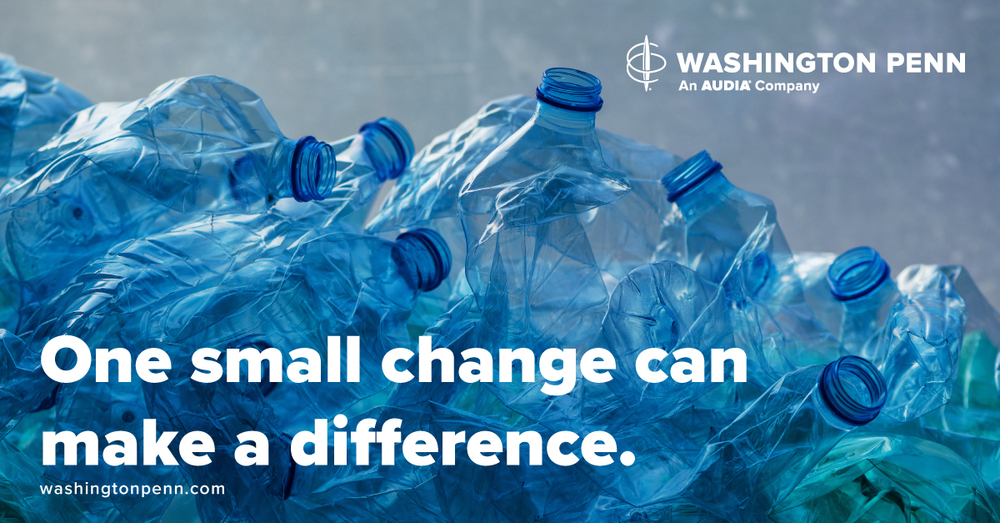 What would a waste-free world look like?
Nobody can be certain, but at the Audia® Group of Companies, we're confident we know what a plastic-conscious world would look like. It's the sustainable future that we're actively pursuing because although single-use may be convenient for our everyday lives, it's not sustainable for our earth.
Reduce, Reuse, and always Recycle
National Recycling Day, also known as America Recycles Day, is celebrated to promote continued education and advocacy about recycling, and consumer consumption habits. Celebrating National Recycling Day aligns with the sustainability pillar of Audia's values; where we strengthen our relationships with our customers, suppliers, and co-workers through sustainable initiatives. There's a difference between behavior and action. We're consciously changing our behavior for the better and taking action to change unsustainable habits, simply because it's the right thing to do.
Our efforts to reduce waste
Single-stream recycling has recently been launched at our corporate headquarters to reduce collection inefficiency and encourage the recycling of more materials. We are actively working to keep material out of the landfill which results in lower carbon emissions. When we recycle, our waste or second-hand materials can have a renewed life and purpose. Single-stream recycling bins are accessible to all employees throughout the building and to our visitors.
Our recycling impact
Recycling and reusing waste materials is also foundational in our manufacturing processes and part of our everyday lives. In 2022 our teams recycled more than 4 MM lbs of waste materials that were bound for landfills. Our own internal processes consumed more than 10X that amount in our manufacturing processes. These efforts go a long way to reduce the amount of waste sent to a landfill, and as a result, significantly reduce the overall carbon footprint of our business. Reduction of our carbon footprint is a key component of our decarbonization strategy.
Recycling and the future
It's our planet, and we're responsible for preserving its resources. We passionately drive towards the Audia Mission of building a more sustainable future with our businesses, customers, employees, and communities. Through innovation, collaboration, and dedication we're working together to implement sustainable initiatives and Formulate Great™ for our future.